You can access Linux desktop system by RDP or VNC, a proprietary developed by Microsoft. It will provide you with a Graphical Interface to connect with another system over network connection. 11 Best VNC server for Linux/Ubuntu includes free choices that allow you to connect with your Linux server over SSH or RDP.
Now, it works in the client or sever model in which the remote system must have RDP server software installed and running, and the user employs RDP client software to connect to it, just to manage remote desktop system.
What are VNC Servers?
A VNC server allows a client to connect to a Linux server remotely and control it. It also allows for other features such as file transfers. Virtual Network Computing is a server-client protocol allowing a user account to remotely connect and control a distant system using resources. It allows people to use remote Linux or Windows servers without being standing next to them physically. They can use them over the internet. VNC Servers unlike RDP use the RFB protocol also known as the remote framebuffer protocol.
11 Best VNC Server For Linux / Ubuntu – Create Your Own Linux VNC Server
TightVNC – Best VNC Server Overall
This is a free remote desktop software through which you can have access to and control a system over the network. What you can do is open files, launch applications as well and perform other actions on a remote desktop just as you are physically present there.
TigerVNC – Free VNC Server for Linux
This is an open-source, high-performance, and platform-neutral VNC implementation.
Unlike others like VNC X or Vino, which connect to the runtime desktop directly, tigher-vncserver uses a different mechanism that configures a standalone virtual desktop for every user.
It can run 3D and video apps, makes sure to maintain a consistent user interface and reuse components, where it can, across multiple platforms which it supports. Moreover, it provides tight security through a number of extensions that implement advanced authentication methods and TLS encryption.
READ TOO: How To Use Raspberry Pi To Remote Desktop Into Windows 10/11.
Xpra – Free Linux VNC Server for Mac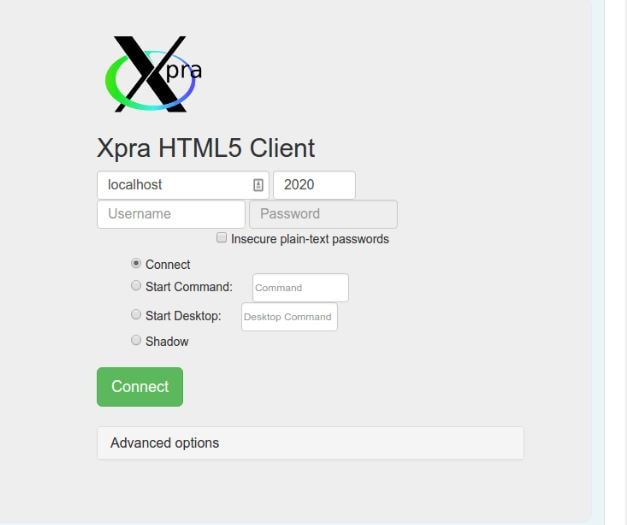 This is cross-platform remote display server and client software which is free. It will offer access to remote apps and desktop screens over SSH sockets with or without SSL.
With this execute apps on remote host by displaying screen on local machine without losing any state after disconnecting. It provides support to forwarding of sound, clipboard and printing features.
Remmina – Top VNC Server for Ubuntu
This is another free, full of features and powerful remote desktop client for Linux and other Unix like systems. It is written in GTK+3 and used by administrators and travelers who need to remotely access work with different systems.
It is reliable and have compatibility with different network protocols like VNC, XDMCP, SSH, RDP and NX. It will offer you with a fresh look which is both integrated and consistent.
With this, you can maintain a list of connection profiles, organized by groups. it supports quick connections by users directly putting in server addresses and it provides a tabbed interface managed optionally by groups along with many other features.
READ TOO: How To Install and Use Outlook on Linux For Free.
Zoho Assist – Pre-configured VNC Server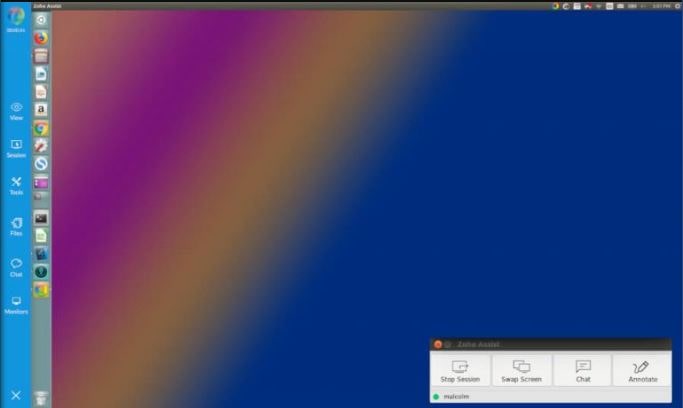 It carries different features including multi-monitor navigation, remote file transfer and clipboard sharing to help IT support technicians, Helpdesk technicians, and MSPs, debugging Linux remote desktop is sailing easy with Zoho assist.
Zoho Assist is secured with two-factor authentication, anti-virus compatibility and an action log viewer. SSL and 256-bit AES encryption make sure that all session-related information is passed via an encrypted tunnel.
If you are a first time then clutter free interface will make your work easy. Easily, you can customize your email templates, rebrand the Linux remote desktop application to use you name of the company, logo, portal URL and favicon.
With this easily configure all major variations of Linux systems and servers such as Debian Linux Mint, Redhat, Ubuntu, Fedora for unattended access and have access any time.
RealVNC – Reliable VNC Server for Linux Mint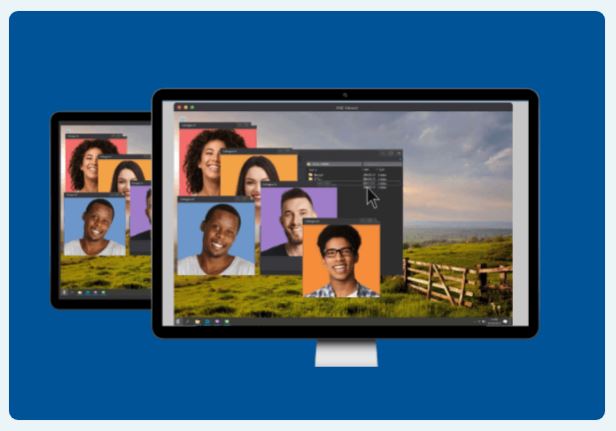 This is a cross-platform which is both simple and secure remote access software. It develops VNC screen-sharing technologies with products like VNC Viewer and VNC connect. The former gives ability to access remote computers, provide remote support, share access to centralized resources, administer unattended systems and a lot more.
Get VNC to connect for home use for free, it is limited to five remote systems and three users. If you are a professional user then you need to pay subscription fees.
NoMachine – Free Linux Remote Desktop Server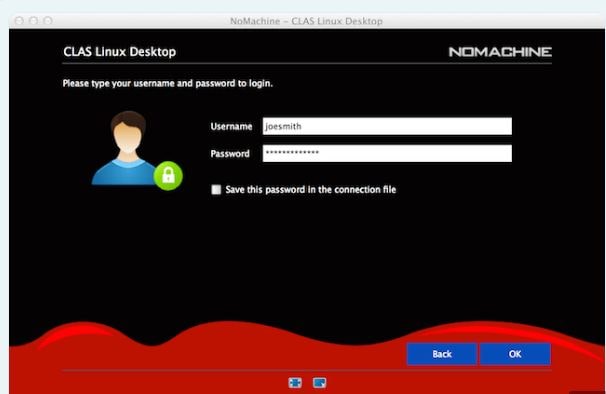 This cross-platform, high-quality remote desktop comes in free. It will offer a secure personal server to have access to files, watch videos, play audio, play games, edit documents and move them around.
With its interface you can focus on your work. It has been designed to work in fast mode just like you are sitting infront of your system. Moreover, it also has network transparency.
READ TOO: 7 Linux Distros that are extremely fast for older laptops and desktops.
ThinLinc – Reliable Linux Remote Desktop Server 
This is a fast yet secure server to publish Linux desktops and apps for different users anywhere and use any client device including web browser, Windows, Linux, and MacOS.
Easily install the server and maintain it on any popular distribution and works for one to thousands of users. All you have to do is add extra agent servers, scale number of users with low effort. It comes in free for max of 10 concurrent users per organization.
Different from majority of VNCs, it provides support to Audio redirection; provide with good quality of image and responsiveness, secure, configured easily, carries redundancy, load balancing, and high availability built-in.
It changes settings to provide you with good-quality of images without sacrificing speed to provide with a good yet smooth experience even if you are using a limited network or it is not stable. It provides remote 3D and high-demanding software with server graphics acceleration through VirtualGL.
AnyDesk Linux – Fast VNC Server for Ubuntu 22.04
This is a non-FOSS remote desktop software that will offer you platform-independent secure latency-free remote desktop access to personal systems as well as other mobile devices that run the host application.
It will offer remote access for different OS, transfer files in a fast way, and communicate through text chat, and whiteboard to create visualization and VPN functions.
TeamViewer – Easy-to-use VNC Server
This is quite a popular cross-platform remote access and control software that is both secure and powerful. It connects you with different devices at the same time. It is open-source plus comes with a premium version if you are a business user.
This is an all-in-one application for remote support which is used for remote desktop sharing, online meetings as well as transfer of files between different devices which are connected over the internet. The best part it provides support to 30+ languages around the globe.
X2Go – Secure VNC Server
This is a cross-platform remote desktop that comes in free. It has similarities with VNC or RDP which offers with remote access to Linux's graphical user environment over the network using protocol which has been tunneled via SSP (Secure Shell Protocol) for better data encryption.
Conclusion
Remote connection is always needed to support users and even if not supporting users it is good for troubleshooting. These 11 Free Linux VNC Server for Mint/Ubuntu allow you to quickly access you servers in an organized way. They do not require you to setup an account or such, only IP Address, Public or Private key at most is needed.